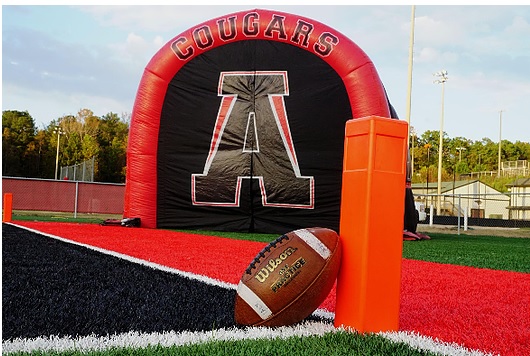 The Alexander Touchdown Club is a group made up of parents, volunteers, community members, business leaders and former students that are dedicated to helping our football program and community.
​Alexander Touchdown Club serves as the cornerstone of our football program. Your involvement in the Touchdown Club is one of the most important ways you can directly impact this experience.
​By providing moral and financial support needed for a successful athletic program. Alexander High School's Athletic budget does not cover all of the costs to run the football program. Alexander's football program counts on various fundraisers, program sales, concession stand profits, and contributions, sponsorships, and donations from local businesses and families.
​All of the funds generated are used to help our students. Alexander Touchdown Club Board cannot make this happen on our own we MUST count on the parents to help us meet the needs of the team.
​Please help us make this year a success by becoming an active member of the Alexander Football Touchdown Club.
No articles found
Check back later to see what's new.